Good evening! I hope your week is going by quickly, and you're ready to start the weekend! I sure am! This week at work has been long and stressful so far, and I for one am looking forward for this weekend!
I have tomorrow off, though, and hopefully (fingers crossed! :) am going to be creative in my kitchen in both food and soaping. I found a recipe for
slow cooker chicken chili
that I am making for dinner, and as far as soaps are concerned... I have no idea, maybe some suggestions?????
Today's featured soap is picked because it is
almost
hot here in WI today. We had a mild winter thus far, but temps in the mid 70's are hot compared to the normal. When I think of this soap, it reminds me of summer because I grow the rosemary and mint that go into this soap in my garden. I love going out there just minutes before I make the soap to pick them, knowing how wonderful it is to have
really
fresh ingredients. That is really important to me. I hope you agree, too.
Rosemary Mint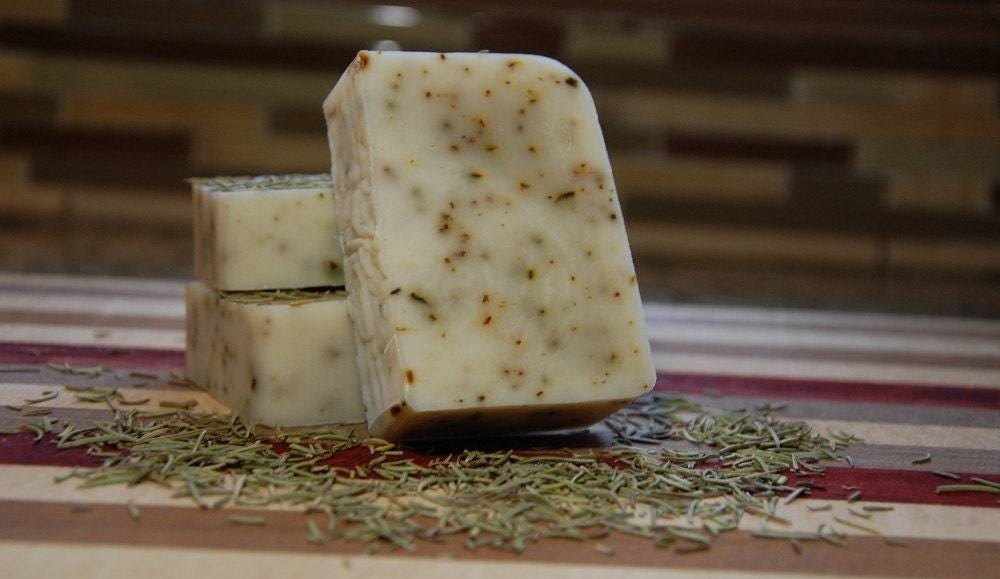 This is a truly refreshing bar of soap! You will really wake up when you use this bar in the shower every morning. You might even become a morning person! I used freshly chopped peppermint and rosemary from my garden, grown with no chemicals or pesticides.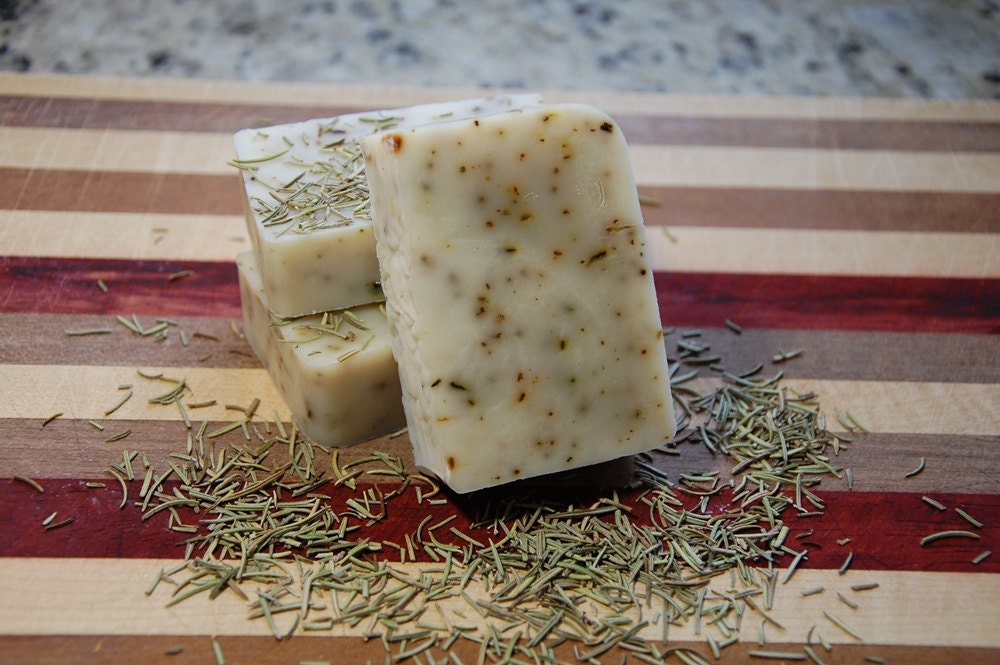 Rosemary Essential oil is great for treating such problems such as acne, dandruff, dermatitis, eczema, headaches, memory loss, mental fatigue, migraine, muscle aches and pains, sinus problems, slow circulation and sore muscles. Peppermint essential oil is antibacterial, anti-inflammatory, anti fungal, antimicrobial, antiseptic, and astringent.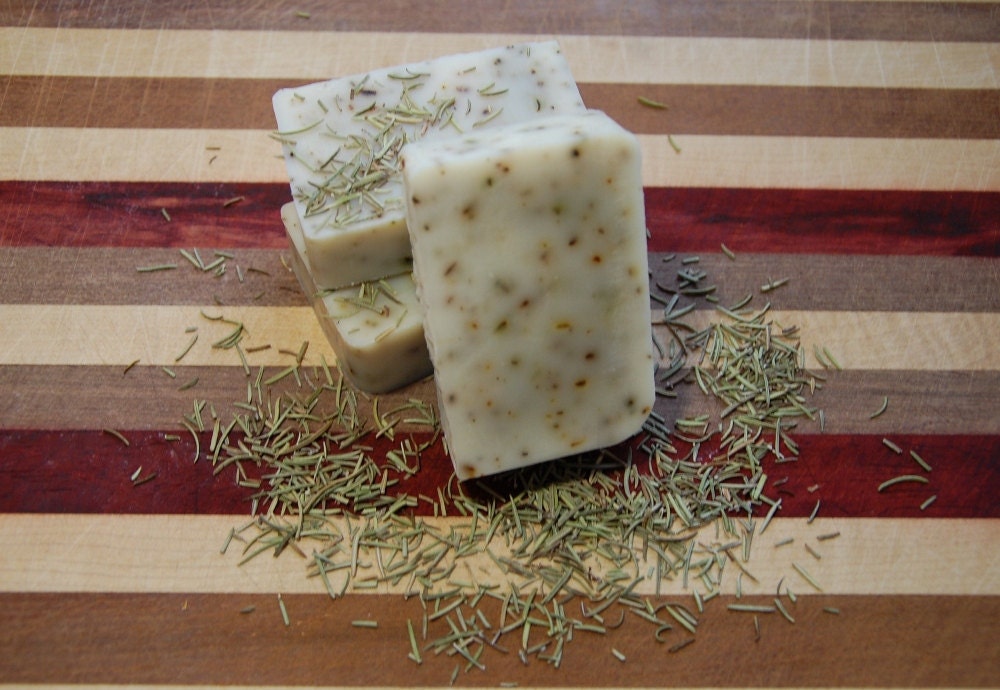 One of my all time favorite soaps, I think.

Remember, shoot me some suggestions on soap ideas, please???
See you tomorrow!
XOXO,
Becca