Welcome Back! Todays featured soap is...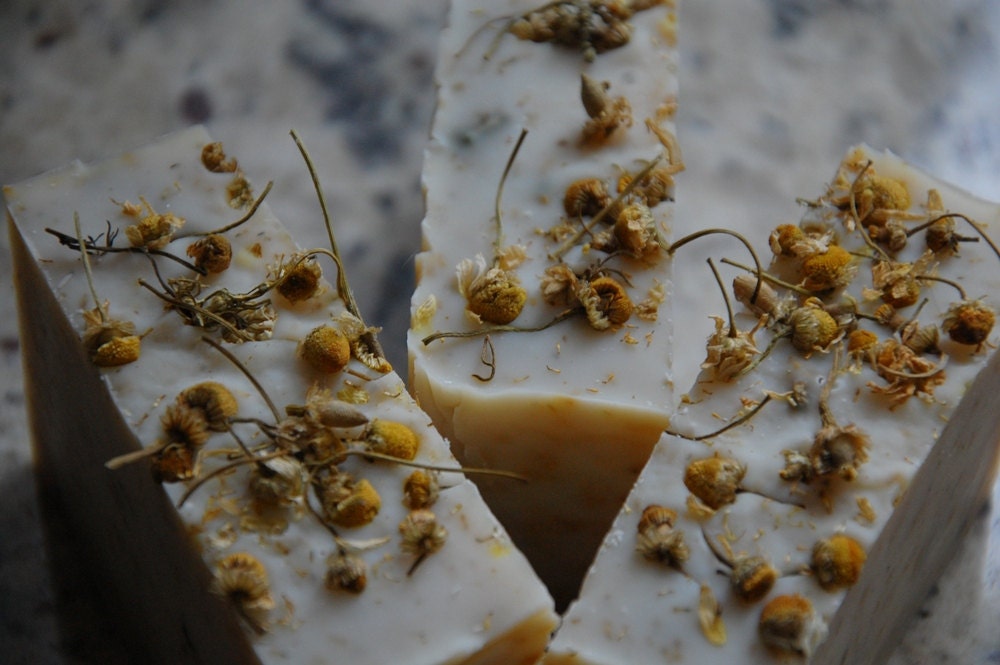 Chamomile!
Chamomile flowers have TONS of healing qualities when used both internally and externally. It has antiaging, anti-inflamitory and antiseptic benefits that cleanse pores and help with skin regeneration. It is also calming to the skin and helps with acne. To give this soap super chamomile benefits, I added a very strong steeping of the tea, added ground chamomile to the soap and topped it off with whole chamomile flowers. This soap is scented with a light, floral scent.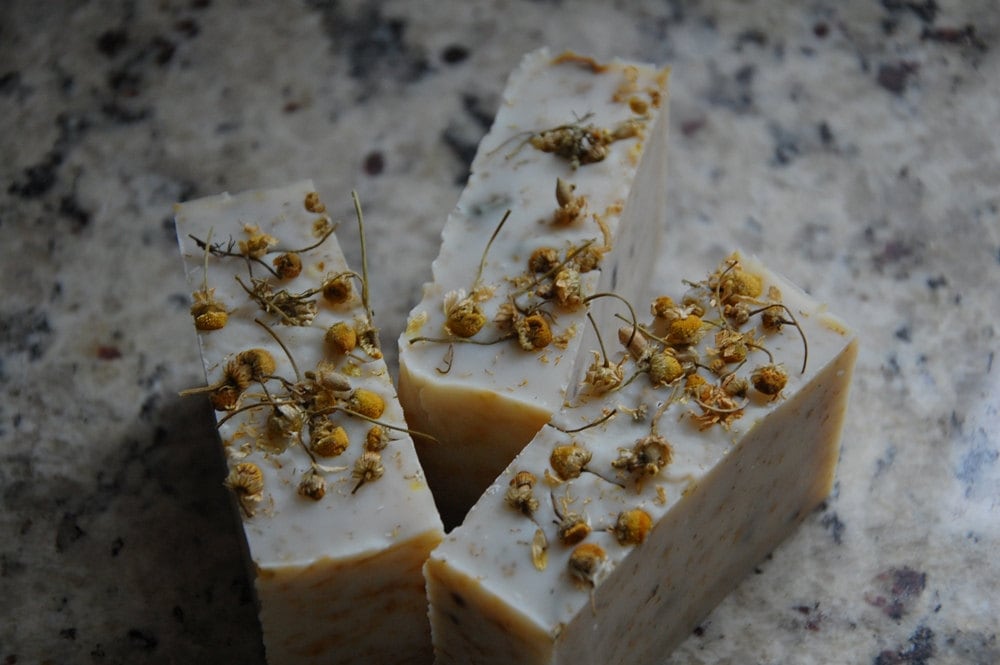 This soap is pretty enough to keep out on your guest bathroom soap dish, smells great, and is just a nice all-around soap.
Tomorrow I will be back to showcase yet another soap from my line. Please do come back and visit. Feel free to comment is you have time! Thanks!
XOXOXO,
Becca