Well, I guess I'm going to start out everyday describing one of my current soaps that I make. I'll start out with my very first soap that I ever made. It's called the Spa Bar with clay. It has added Bentonite clay to remove excess oils from oily skin, and has a nice clean linen scent. I sell tons of this soap every year, and personally use it on my face everyday. So many people love this stuff!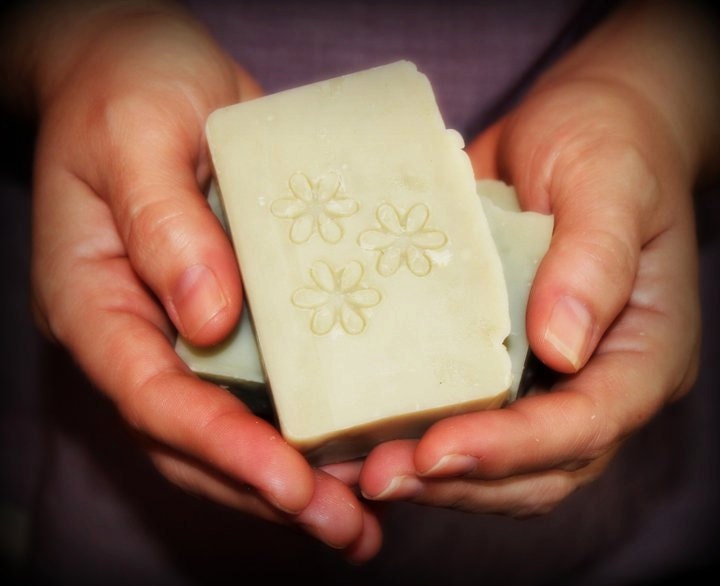 I made this soap because of my horrible breakouts that started
after
I had my firstborn. My skin had really behaved quite well through Jr high and high school, then took a nose dive after my pregnancy with my son.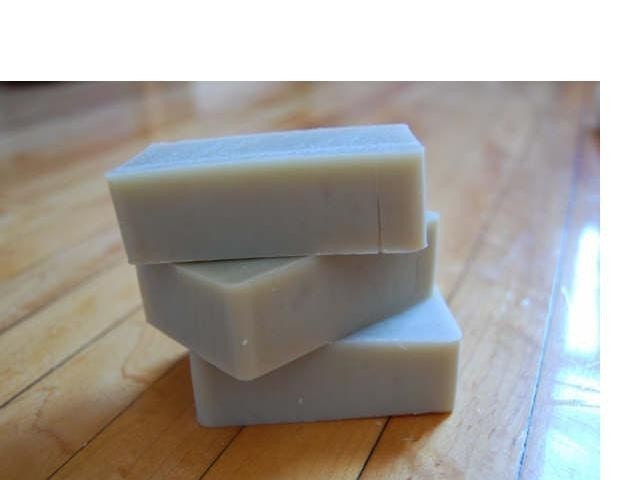 I tried all of those expensive kits that those women sell you who wear entirely too much makeup to cover their not so nice skin that probably isn't that great because of all of the nasty chemicals that is added to all of those products. Anyway, to make a long story short, I decided that maybe I could make something that would work that had fewer chemicals, all of which I could read and know what they were.
After tweaking out a final recipe that worked for me, I finally started having my relatives try this soap out and see if it would work for anyone else. Within a few months, I was trying out all sorts of new concoctions of herbs, essential oils and fragrances. My family said that I must sell these soaps to others, and so my soap making business took flight.
The first time I sold soaps was the week after 9/11 at a farmers market. I thought for sure that the soaps were not going to sell with how afraid everyone was of what was still unknown about what was happening with the world, but the soaps still sold.
I started selling soaps at local craft shows around Wisconsin the following year. It's funny how you can develop a nice following here. I have people who buy soaps from me every time they find my booth, and sometimes others only see me once a year and stock up for the whole year. It's so nice to hear, "Oh, thank goodness you are here! I need soap!!"
Anyway, this is first of many soaps that I will start to post about. I hope you like what you have read and come back tomorrow to read about another soap. Feel free to comment on anything you read here, I would love to hear what you think!
XOXO,
Becca