Hello Again! Sorry for not posting for two days, but it was the weekend, and my family took a short trip to the ski hill.
Todays featured soap is: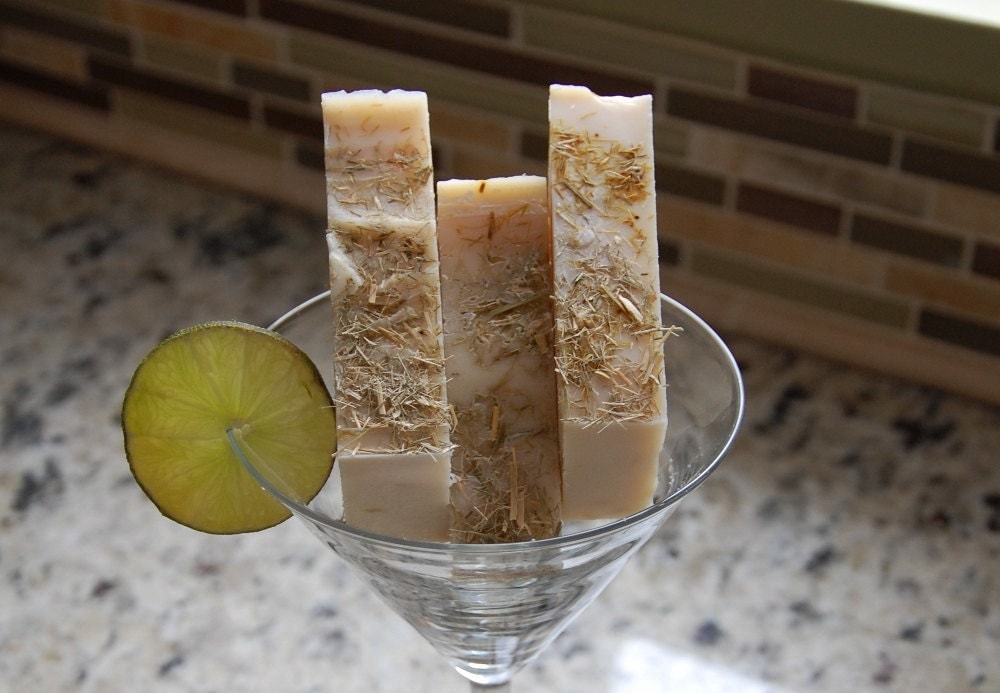 Vegan Coconut Milk Lime and Verbena!
This is a vegan alternative milk soap for my customers that don't want any animal products in their soap.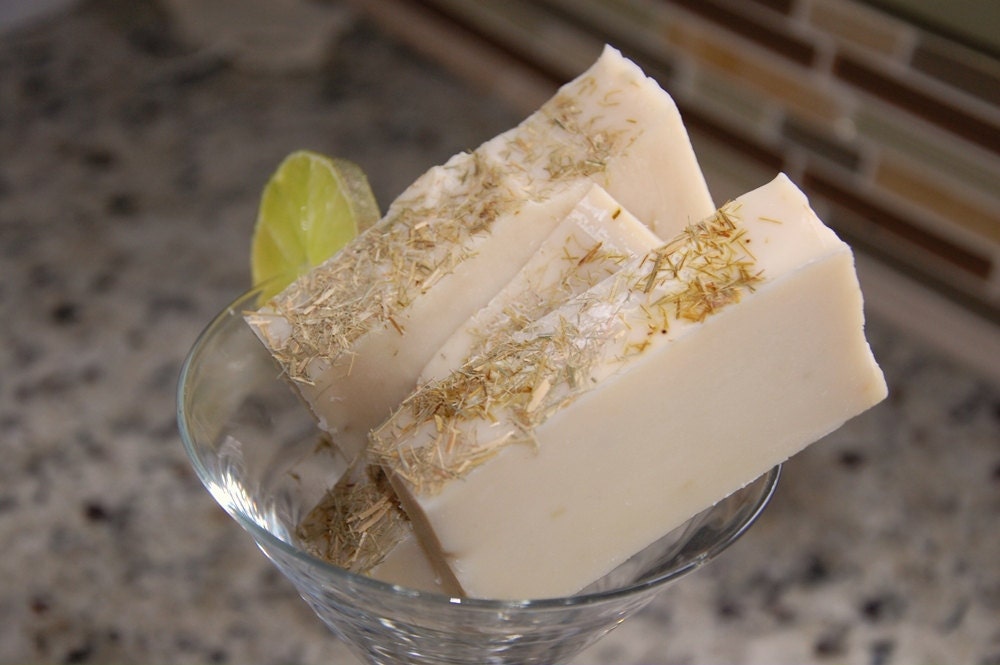 I started it off with coconut milk, then topped it off with real shredded lemongrass. YUMMM! This soap smells good enough to eat, kind of like an awesome girly drink that you might get on a night out with your girlfriends!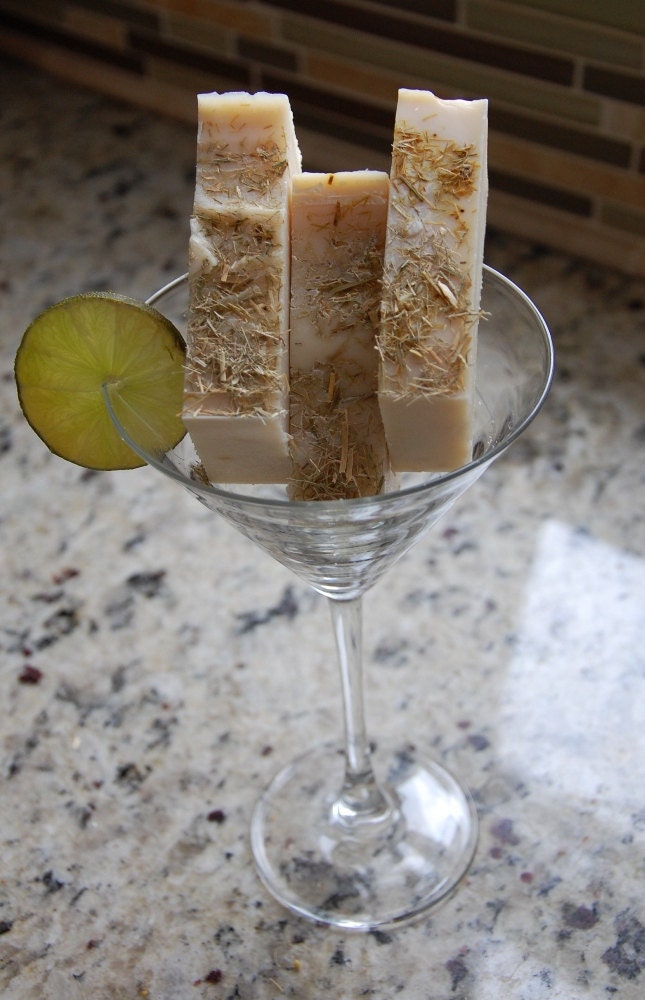 This one is moisturizing and vegan due to using coconut milk instead of cows or goats milk. It has a nice creamy feel to it, I really love this soap.
Tomorrow I will have a new bar to talk about, hope to see you back!
XOXO,
Becca