Hello again! I am back to show you another one of my soaps. Todays soap is my Calendula with Goatsmilk.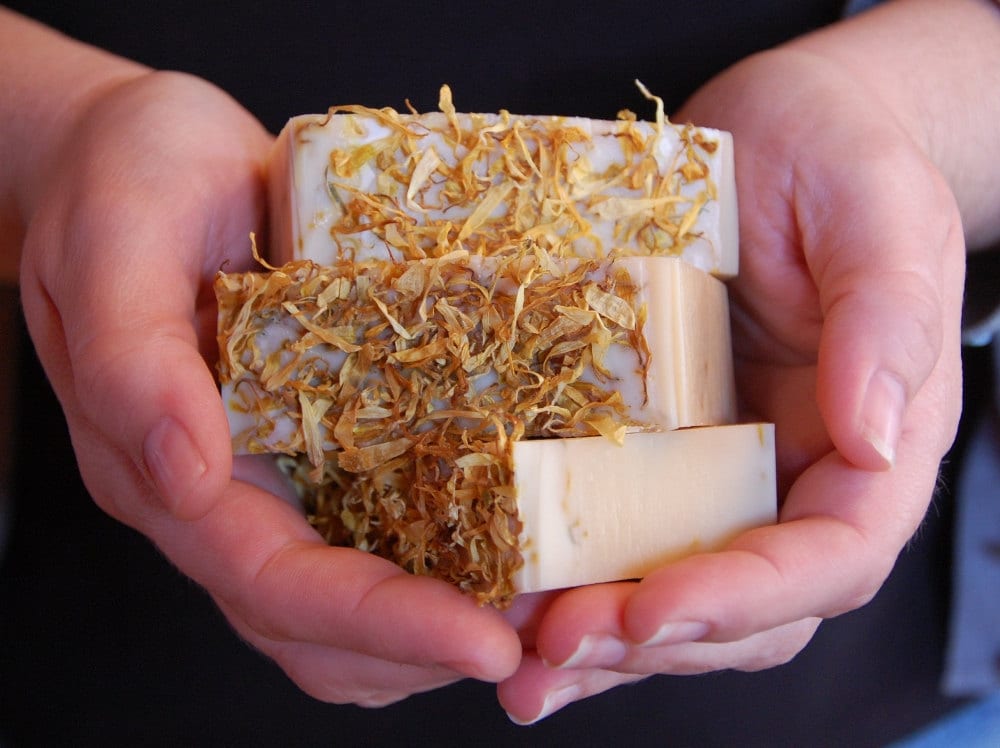 It is described as follows: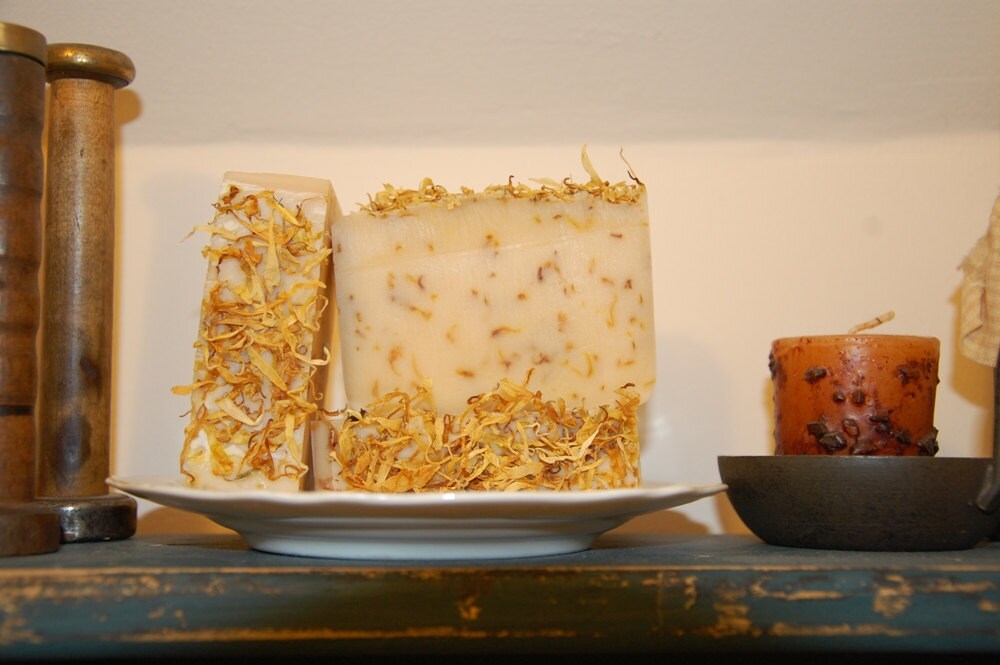 This 100% handmade goatsmilk calendula soap is made from goatsmilk from goats right down the road from me. Goatsmilk is very moisturizing and will benefit people with dry skin, excema and psoriasis. Added to this special edition soap are calendula petals known for having antiseptic, anti fungal, anti-inflammatory, and antibacterial properties and for softening the skin. Lavender essential oil is used to treat various skin disorders such as acne, wrinkles, psoriasis, and other inflammations. It heals wounds, cuts, burns, and sunburns rapidly as it aids in the formation of scar tissues. To add to the luxuriousness of this soap, I infused the olive oil with the calendula petal, and added extra petals to the top. This soap is TOTAL luxury.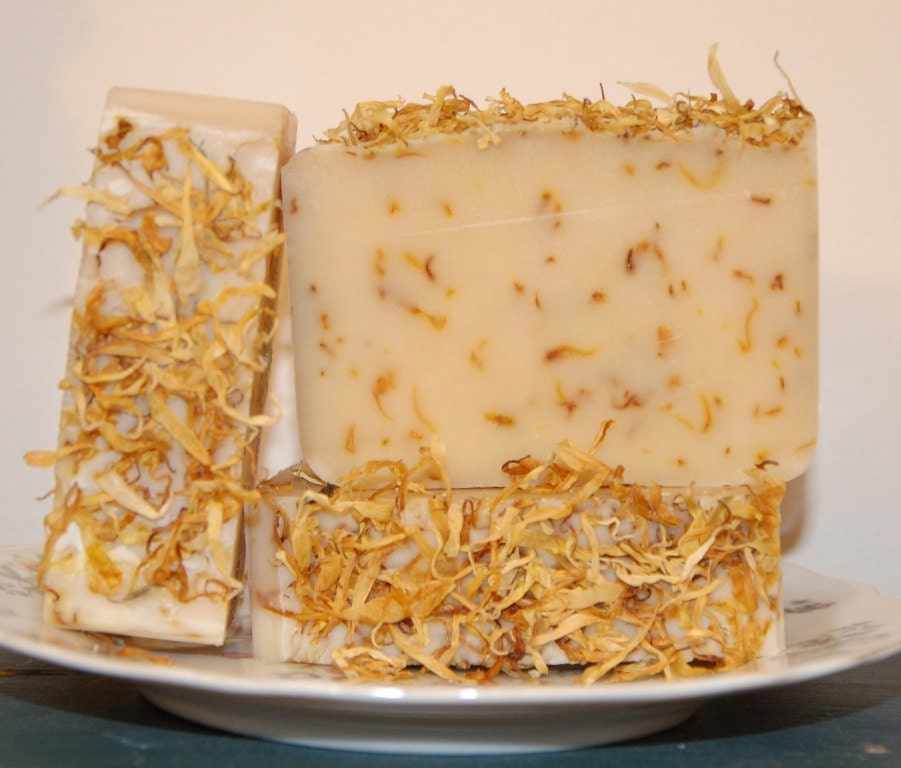 I started making this soap after a friend of mine told me that nothing that she bought would help her skin. Every product she used would make her break out in either a rash from the harsh chemicals, get inflamed, or burn. I tried to find the most nourishing and gentle ingredients I could find, and the recipe is AWESOME!
I'll be back again tomorrow to share another soap with you.
XOXO,
Becca